Get The Best Workout in Colorado Springs With Our Personal Martial Arts Training!
Traditionally, martial arts instruction has primarily been supplied via group classes. If private instruction was available, the cost was so high that only the elite few could afford them. Well, there is very little "traditional" about CFMAF Martial Arts. We simply supply what works, not because it is traditional, but because you receive positive results! You request it, you receive it....Personal Martial Arts & Fitness Training at CFMAF for you or include your entire family! Our instructors will wear a mask to keep you safe. Since you are training alone with the instructor, you can choose to wear or not wear a mask.
Just fill out the short form below to learn more about Fitness Kickboxing & Self Defense Program.
Classes That Will Get You Real Results!
"I attended a different kickboxing facility before CFMAF. I eventually worked myself up to being an instructor there. I loved the kickboxing there, but I didn't have anything to compare it to. Then I found CFMAF!! There is no comparison! These classes are mind blowing! What a difference!! Not only do I learn combinations, but I learn how to do them correctly and the "Why" behind them. The workouts and classes are never the same so I am never bored and always challenged. CFMAF is a easy choice no matter what your fitness level." - Eve Z.
For decades CFMAF Martial Arts & Fitness has been known for creating and implementing Personal and Private Training classes to benefit the community that we serve. Coupled with our online training program or as an individual selection, the Personal Training Martial Arts & Fitness program at CFMAF Martial Arts allows for you and your family to learn at your own pace while adhering to all safety protocols by limiting the classes to just you, your family, and a CFMAF instructor. You will work, you will have fun doing it, and you will receive results! Not only will you become more fit and healthy, but you will also learn valid reality skills designed to be effective for the real world...where it is needed the most!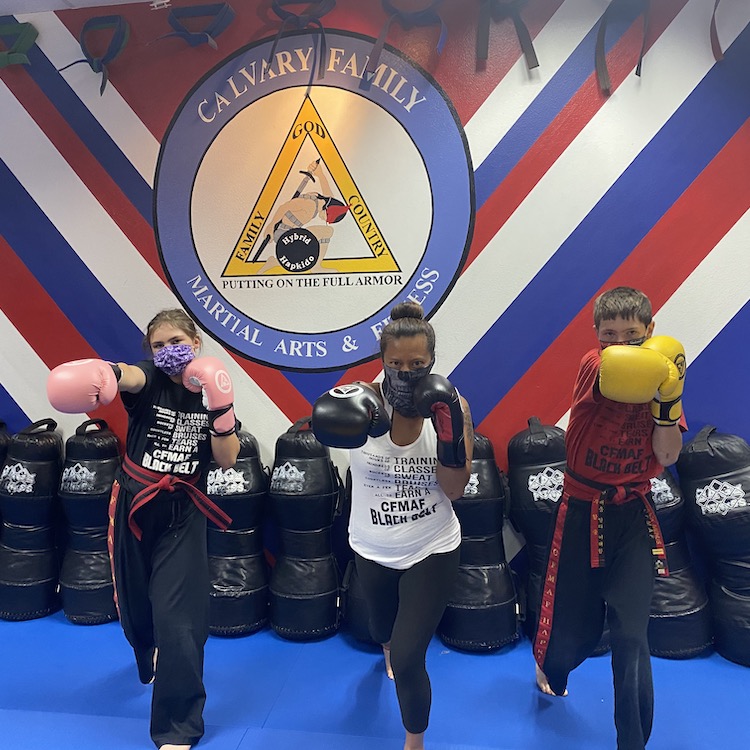 In addition to the innovative instructional methods provided at CFMAF Martial Arts & Fitness, we incorporate body resistance exercises, as well as the use of the fitness equipment provided in our Fitness Center. We are your one stop shop for complete fitness coupled with martial arts designed for the real world. With CFMAF Martial Arts you get your fitness...with a Kick!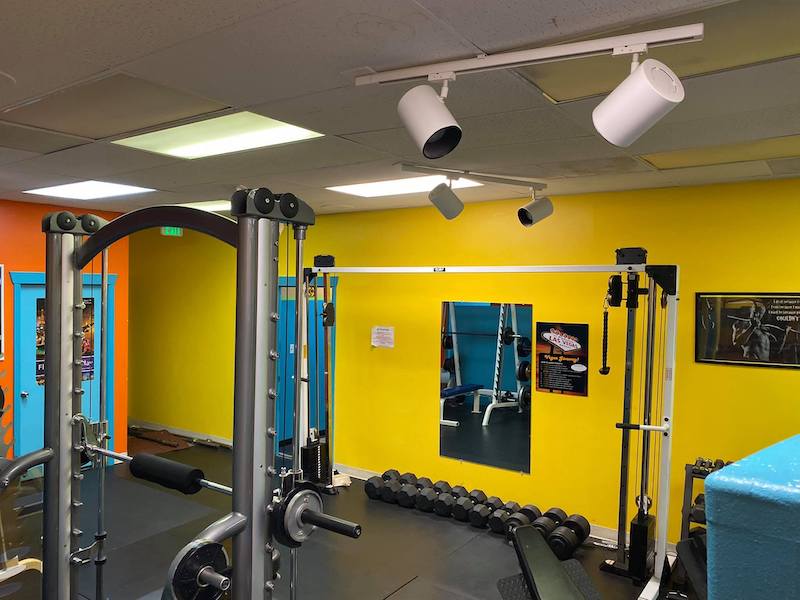 CFMAF Martial Arts & Fitness has an actual complete and personal fitness center with cardio machines, individual machines for various muscle groups, multi-functional station machines, dumbbells and more. All of this designed for Private Personal Training and Individual Development NOT a gym atmosphere.
Through our Personal Kickboxing classes, you can:
Create healthy and sustainable weight loss
Improve your speed, strength, and stamina
Enjoy reduced stress and anxiety
Learn self-defense skills
So no matter what your fitness and self defense goals are, join us at CFMAF for classes that will genuinely help you create lasting results and feel better in your everyday life.
Get Started with our Personal and Private Training Today!
At CFMAF, we're proud to provide our members with a great community, a high-quality workout, and an awesome martial arts experience. Our Personal and Private Martial Arts Training program will help you kick start your fitness while also improving your martial arts journey -- you'll love your workout, guaranteed.
Just fill out the short form below to get started with Personalized Martial Arts Classes!