Beginner Family Martial Arts Classes Enrolling In September
Does studying martial arts with your family sound like fun? Sometimes, it can be a struggle to find something that our families can do together, bring us together, and increase our health. Calvary Family Martial Arts and Fitness provides a fun, rewarding activity that all members of your family will love!
See What CFMAF Can Do for Your Family!
When you enroll in our Family Martial Arts classes at CFMAF, you're guaranteed a fun, high-energy family workout like none other. On top of it all, you're going to enjoy dozens of valuable benefits starting with your very first class. The benefits of our Family Martial Arts include:
A great workout that kids and parents will love
A boost in self-esteem as the whole family learns important self-defense and anti-bully skills
An appreciation for goal setting and plenty of positive reinforcement to ensure you never want to give up
Healthy activities that stimulate muscle growth and promote flexibility
Critical life lessons in coping with peer pressure and dealing with unwanted life pressures
Quality bonding and learning time with the whole family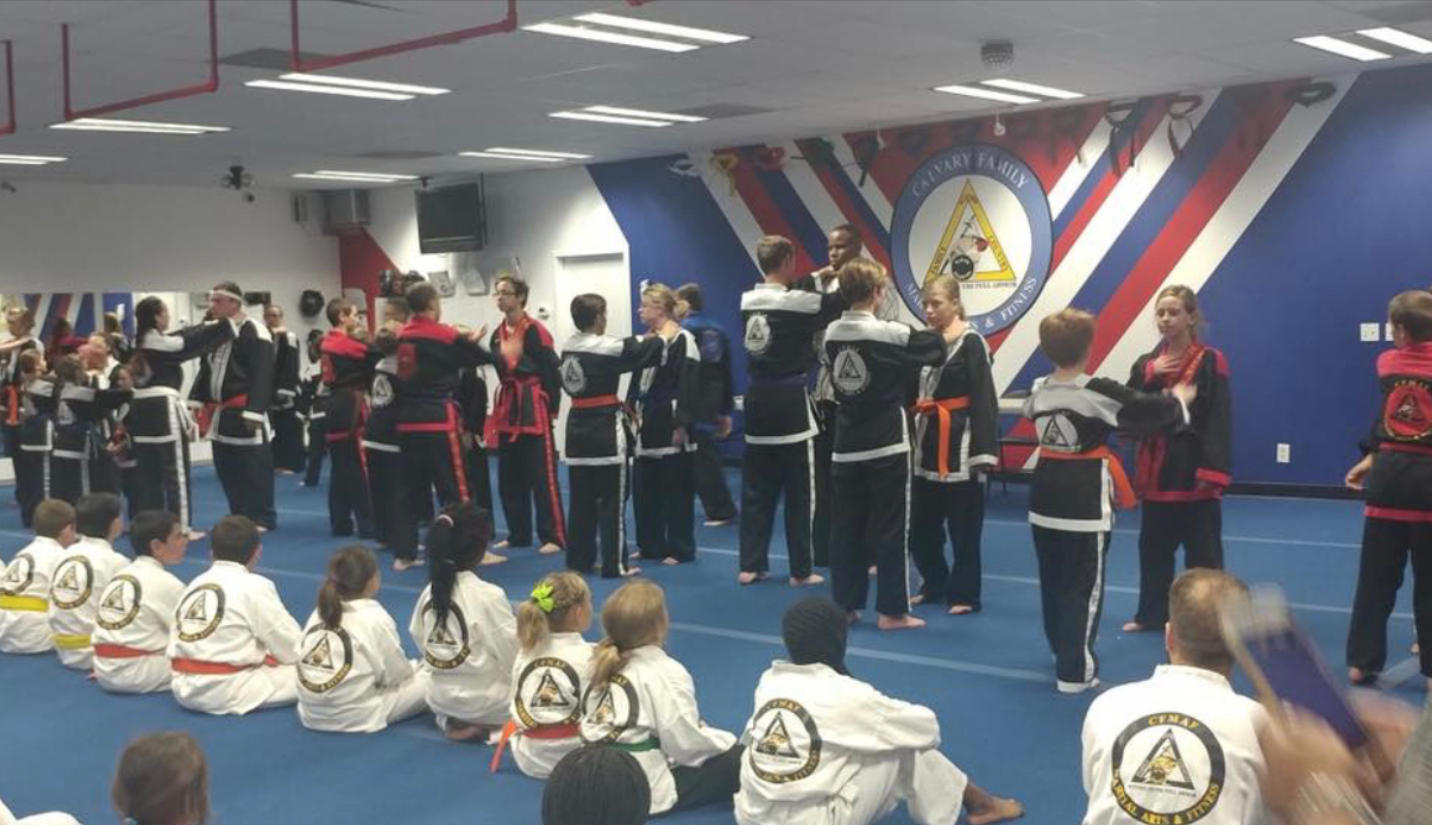 Why Family Martial Arts?
The Family Martial Arts classes are unique at CFMAF. Youth, Pre Teens, and Teens can train alone OR their parents can train alongside them. This truly is a Family Affair. Our Family Martial Arts classes are designed to provide your family with a complete martial arts experience that features:
Self Defense

Striking

Kicking

Rolling

Falling skills

and so much more.
Don't worry, this class is taught to all experience levels! If your body cannot perform a certain technique, concept, or skill, we simply provide you with what works best for you. We can assure you that whether your child is training in this class alone, or you choose to join them as their parent, you will all receive top-notch training coupled with top-notch fun.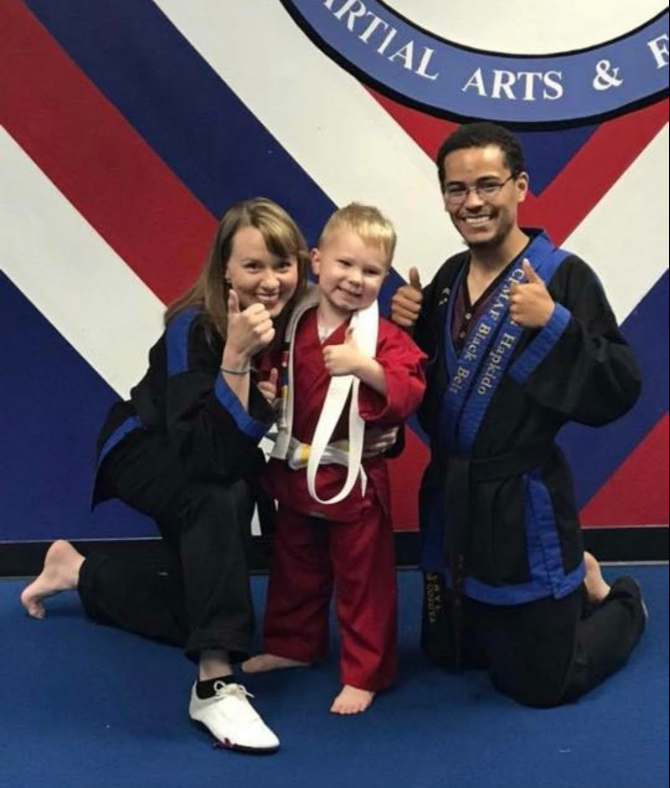 A FAMILY THAT KICKS TOGETHER STICKS TOGETHER
We offer family classes that make it easy for your family to plug into martial arts. Our instructors are friendly and excel at teaching students of all ages at the same time. We staff our classes with ample instructors to ensure every member of your family will get the personalized attention they deserve. Don't wait, we're here for you! We are confident you will be blown away!
To learn more about our Family Martial Arts classes, Contact Usnow!