Child Safety Awareness Program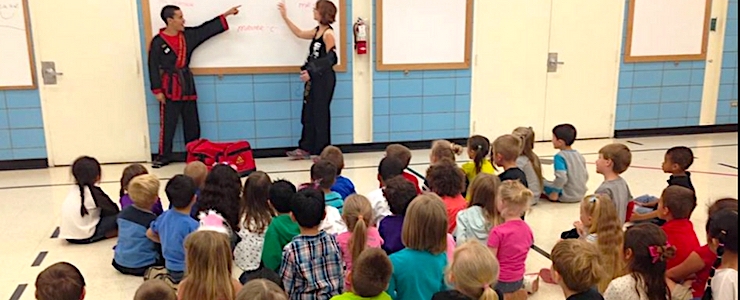 Unlike many martial arts school that are quick to teach punch, punch, kick, kick, CFMAF realizes that there is much more that can be done PRIOR to your child having to result to the practical self defense techniques that we supply.
Life Saving Anti-Abduction Instruction
CFMAF is one of, if not THE highest sought out reality life arts school in our state to teach its highly acclaimed Anti-Abduction program. CFMAF has been invited to schools in various states to teach the educators as well as the children in those states real and practical techniques to keep your child safe
Kids Learn Anti-Bullying Techniques That Really Work!
Not only is CFMAF sought out to teach its Anti-Abduction program which consists of Acquaintance Awareness,Walk Safe & Secure, & more, but we have also been sought out to teach our Anti-Bullying program called "Bully and Me". This in depth instruction is a part of the regular training for those attending and training at CFMAF. Each year CFMAF teaches 1000's in our community and abroad these valuable skills by teaching at various schools, school districts, and counties, to do all that we can to teach the children and their parents the skills needed to be and remain safe. Come experience why CFMAF is the most sought after Reality Life Arts school in our state. Others teach pretty, We teach Pretty Effective!
Learn More About Child Safety Awareness in Colorado Springs
Want to know more about our Child Safety Awareness program? Fill out the short form on the side of this page and we will be happy to reach out to you with answers to any questions you may have.