Fitness Kickboxing Classes in Colorado Springs?
That's right! Calvary Family Martial Arts And Fitness offers Fitness Kickboxing! With our Fitness Kickboxing classes here in Colorado Springs, we offer action-packed classes that will get you results! In our Fitness Kickboxing classes, you work together with an experienced instructor and group of motivated, like-minded classes individuals to reach your fitness goals. Whether you are looking to lose weight, train for an event, or work through a pre-existing injury, we can help.

View our video gallery for examples of some of our Fitness Kickboxing workouts
Get A Full Body Workout With Fitness Kickboxing at CFMAF
Get ready to feel the burn with high-intensity Fitness Kickboxing classes that will provide you with a full body work out. Daily concepts within each class changes to keep you on your toes. Each workout is challenging and fun while you receive the rewards of body fat loss, increased endurance, and muscle development.
Our Fitness Kickboxing classes will help you achieve new levels of flexibility, coordination, and endurance all while having the time of your life meeting new friends in our high-energy, high-excitement classes. Our coaches at Calvary teach effective striking and Kickboxing techniques in safe,fun, intense drills that will have you burning fat, learning effective self-defense techniques and toning your muscles to give you the body you've always wanted!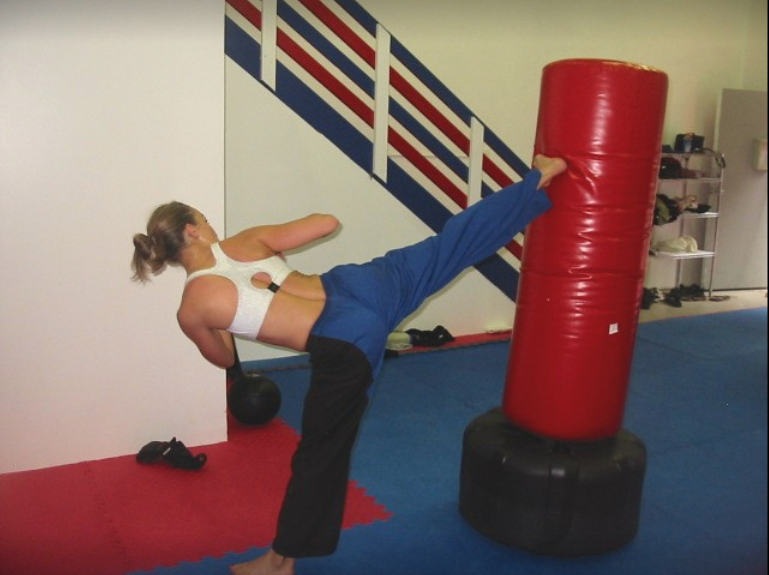 Why Calvary?
CFMAF provides not only a complete fitness center with top of the line fitness equipment and a certified personal trainer to assist you if needed, but we also provide a large matted training floor for our Fitness Kickboxing classes.
Providing an open floor with heavy Bags, resistance bands/tubing, tires, and more allows for us to keep you challenged in each daily workout. there are no shortcuts to success, but our Fitness Kickboxing classes will have you seeing results - NOT because of a secret - but because YOU put in the work needed to obtain the results that you desire.
Results you will see after just a few months of training include:
Chiseled Abs
Lean Legs
Gorgeous Glutes
Boosted Confidence
Improved Balance, and Agility
Incredible increase in strength
Noticeable weight loss
And more!
Learn More About Fitness Kickboxing in Colorado Springs
If you're interested in our CMFAF classes, please fill out the form at the side of the page and we'll get in touch with more information for our Fitness Kickboxing classes.