"THE SPRINGS BEST AFTER SCHOOL W/ FREE SCHOOL PICK UP IS A..."
Fun, Social, and Educational After School Program That Your Child Will Love!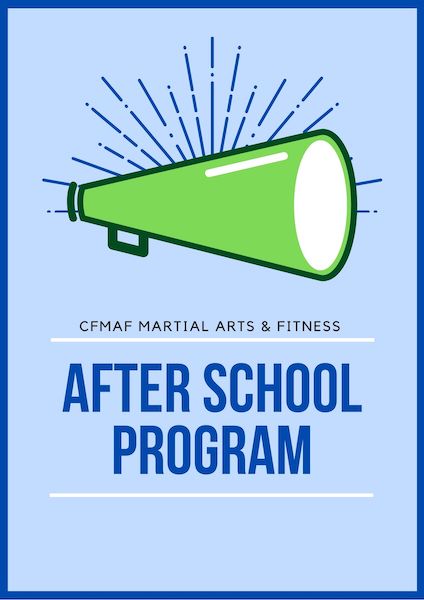 Instead of worrying about what your child is involved in after school, let us teach them about respect, discipline, and fitness ALL found in our martial arts after school program!
No longer worry about what to do with your kids in the afternoon or early evening.
You want your child to make new friends and build healthy relationships.
You want your child to have fun while building confidence.

Spots are going very

quickly!

Don't let your child miss out! Hurry and call us today! (719) 375-0718

If your child attends any of these elementary schools in Colorado Springs, CO then he/she may qualify for our exciting After School Program! Read below!
- Madison Elementary
- Audoban Elementary
- Wilson Elementary
- Penrose Elementary
- Rudy Elementary
- Colorado Springs Charter Academy

- Scott Academy
- Carver Elementary
- Grant Elementary
- Stetson Hills Elementary
- Ridgeview Elementary
- Odyssey Elementary
- Thomas MacLaren School
KIDS LIKE YOURS ARE RUNNING TO OUR AFTER SCHOOL PROGRAM!
Your child will have a blast learning in our SAFE, ZERO tolerance BULLY FREE facility.
He/she will learn "Bully Protection", "Walk Safe & Secure", "Home Safe & Secure", "Stranger Danger", Self Defense skills, as well as other concepts found within a well-rounded martial arts curriculum!
BEING A PARENT IS NEVER EASY!




WHICH IS WHY WE HAVE STARTED OUR AFTER SCHOOL PROGRAM…


One of the biggest challenges of parenting is finding wholesome, safe, and fun activities for your kids to participate in after school. It is especially important if you work and you know your kids may be unsupervised for several hours each day. You want to know where your kids are, what they are doing, that they are participating in something worthwhile and informative, and they are safe.

That's where our after school program comes in... Kids learn about martial arts, including the core tenets of respect, discipline, perseverance, and confidence, while in a fun social setting.
Both YOU AND YOUR CHILD WILL AGREE THAT THIS IS ONE AWESOME




AFTER SCHOOL ACTIVITY!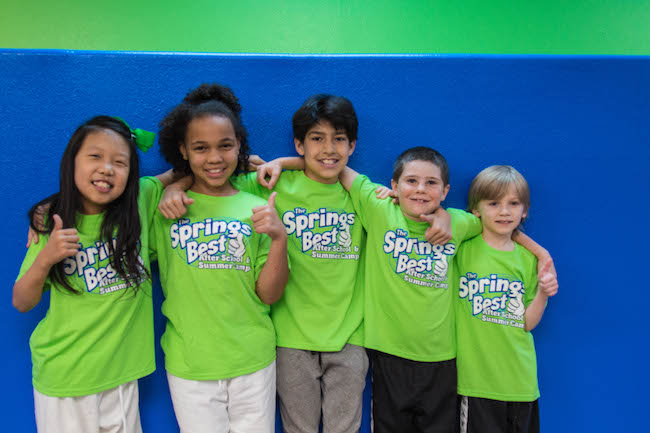 We are not a daycare, county park, or babysitter.

We are much better!
The Springs Best After School Program is unlike any other in Colorado Springs. Our program picks up your child(ren) from specific schools and brings them to the location of CFMAF Martial Arts. As part of our After School Program, your child will interact with a positive peer group absent of bullying and intimidation. Our fun and safe environment builds your child's confidence and self-esteem.

Did we mention your child also participates in martial arts classes? In our program, they learn valuable martial arts skills while having FUN!!!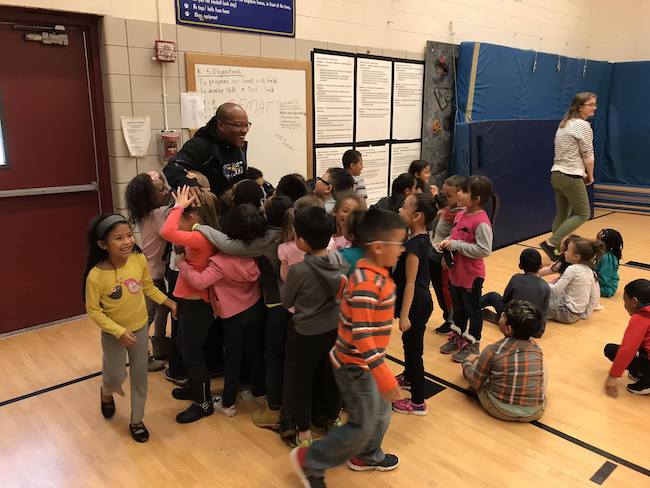 - We Pick Up Your Child From School


- Martial Arts & Self Defense Training
- Gymnastic rolling, falling, flipping
- FREE Transportation from school to CFMAF
- Designated Study Time
- Designated Homework Time


- FREE Uniform
We keep our after school program small so that YOUR CHILD HAS THE BIGGEST AND BEST EXPERIENCE!