Train in the Comfort of Your Own Home with our Online Training Program!
Are your kids still at home because of everything going on in the world today? Ready to train on the go or even from the comfort of your own home? Calvary Family Martial Arts And Fitness now offers Online Training for ALL skill levels! We have our NO EXCUSE schedule available for you, where you can reserve a time between 8 AM and 8 PM for your child to come to CFMAF for a private individual or family class. Along with teaching martial arts this class will also provide your child with the physical activity he or she will be missing from P.E Class! All you have to do is fill out the form on the side of this screen, and we will set you up with all the resources you need!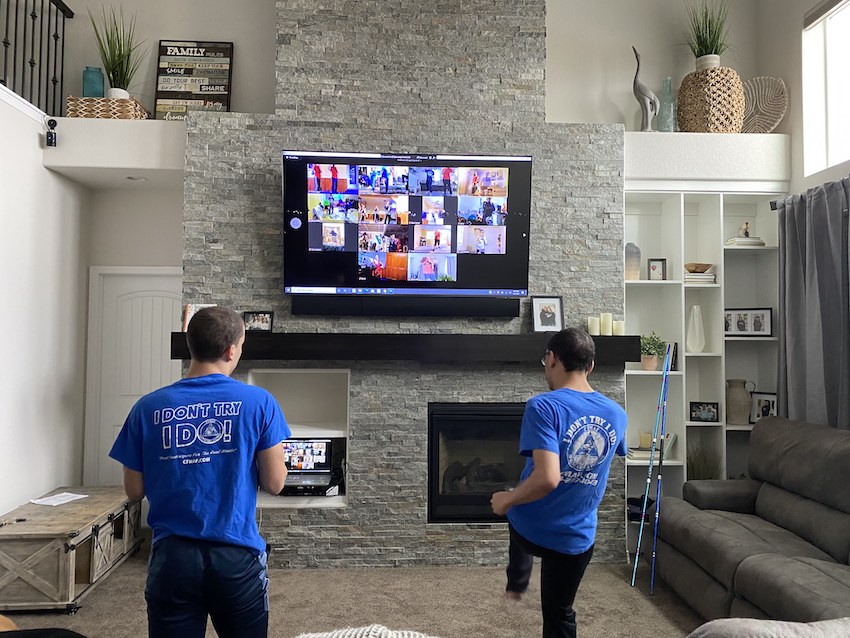 We understand that keeping your family active while stuck at home can be difficult! It can seem impossible to stay engaged in a healthy way. Our Online Training program means your family can continue to fuel their physical activity, even when you can't make it to the school! We're excited to serve the community of Colorado Springs and beyond with our online training sessions! Another great option to our Online Training program is to participate in our semi private social distancing classes that provides small class sizes with a dedicated instructor. Families may participate in these classes as well.
Why Calvary Family Martial Arts and Fitness Online Training?
Online Live interactive group training sessions.
Increase activity at home while burning calories and having fun.
Social interaction.
Unlimited access to recorded training!
Online private lessons are available.

Keeping your children at home does not have to mean that they will need to be lonely, or that you as the parent has to become stressed. Social distancing and controlled interaction are both possible, and so is stress relief for you as a parent by allowing your children to simply give you a rest during your day as well. We offer classes for students 6 years and younger AND for students ages 7 and older. Not only will you receive martial arts instruction, but we will also post physical fitness exercises for you and your children to participate in at any time of the day! Don't forget to ask about our online private lessons. Calvary wants to equip you with the basic knowledge to keep you training until you can continue with us in person!

All of our online sessions are hosted live with Zoom so your family can now get quality training where ever you are! Remember, we're stronger together. Let's do this!